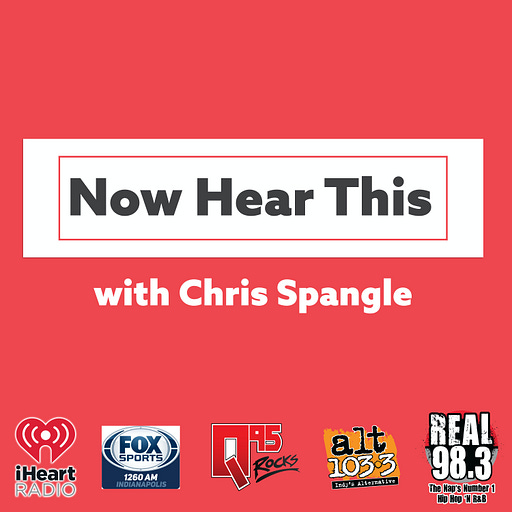 Aug 15, 2020 • 25M
Financial Wellness with Financial Center First Credit Union
Podcasts about Hoosier leaders, nonprofits, and policymakers. Our content is from Chris Spangle's public affairs radio show called "We Thought You Might Like To Know" and Indiana-specific content from the podcast Leaders and Legends with Robert Vane.
Dusty Simmons and Jamie Davidson of Financial Center First Credit Union discuss the financial challenges facing families in the midst of the COVID-19 pandemic as well as their podcast Carpe Dime. They also have a free financial literacy webinar which can be found by clicking here: https://www.fcfcu.com/.
Follow them:
Twitter: https://twitter.com/FCFCU
Facebook: https://www.facebook.com/FinancialCenterFCU
Instagram: https://www.instagram.com/FinancialCenterFCU
About the Show
Now Hear This is a conversation with leaders in Indianapolis that are working to improve the lives of Hoosiers. Our goal is to empower you to join in their work and make a difference while informing you about the unseen aspects of life in Indiana. Now Hear This airs weekends on Q95, Fox Sports 1260AM, Alt 103.3, Real 98.3 and iHeart Radio stations in Indianapolis as an effort to share the work of local nonprofits with listeners.
About the Host
Chris Spangle is currently the Digital Director for the BOB & TOM Show and current host of Now Hear This. After beginning his career as the producer of Abdul in the Morning, he went on to serve as the Executive Director of the Libertarian Party of Indiana. He is also a podcast host and producer of shows like We Are Libertarians, Leaders and Legends with Robert Vane, and The Patdown with Ms. Pat. He is passionate about helping to amplify the work of local nonprofits.
Interested in Discussing Your Charity?
To contact us with information or interview requests, please email Gabby Espino at GabrielaEspino@iheartmedia.com or call her at 317-475-7407.
Learn more about your ad choices. Visit megaphone.fm/adchoices