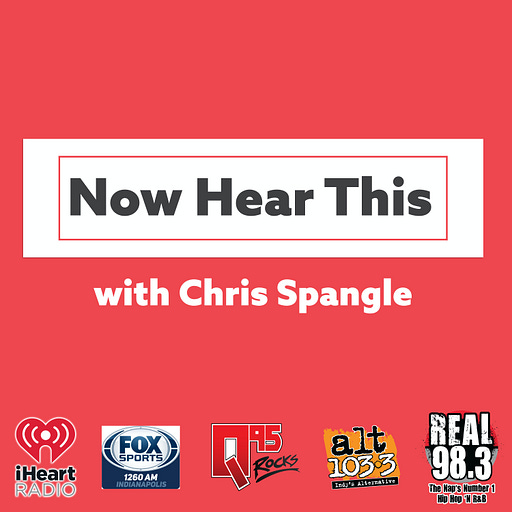 Feb 1, 2020 • 31M
The Starfish Initiative - Mentoring Economically Disadvantaged Scholars
Podcasts about Hoosier leaders, nonprofits, and policymakers. Our content is from Chris Spangle's public affairs radio show called "We Thought You Might Like To Know" and Indiana-specific content from the podcast Leaders and Legends with Robert Vane.
Jennifer McCloud (SVP & Chief Advancement Officer) and Jessica Ledesma (Match Specialist) of the Starfish Initiative join Chris Spangle to discuss their work connecting economically disadvantaged youth with mentors that will help scholars develop in the area of college readiness/Access, career exploration, and character. Visit their website at https://www.starfishinitiative.org/.
About The Starfish Initiative
Starfish Initiative is a college access and readiness program serving economically disadvantaged high school students in Marion County, Indiana.
We believe that mentoring is the key to improving the educational attainment and future of today's youth. To that end, we match every student in the Starfish program with a college-educated, volunteer adult mentor whose job is to help walk their student into college. Thanks to the guidance of their mentors, 100 percent of the Starfish Scholars who completed the four-year program have graduated from high school and 98% have been accepted by colleges or universities across Indiana — and beyond.
Starfish was founded in 2003 by a group of local businessmen, concerned that many of the academically promising but economically disadvantaged students in Indianapolis were not getting the preparation for post-secondary education they needed to be the future leaders of the community. They founded Starfish Initiative — the name taken from the famous "Starfish Story" — to help economically disadvantaged students. Currently, Starfish serves approximately 425 students in 45 public, private, charter and magnet high schools.
About the Show
Now Hear This is a conversation with leaders in Indianapolis that are working to improve the lives of Hoosiers. Our goal is to empower you to join in their work and make a difference while informing you about the unseen aspects of life in Indiana. Now Hear This airs weekends on Q95, Fox Sports 1260AM, Alt 103.3, Real 98.3 and iHeart Radio stations in Indianapolis as an effort to share the work of local nonprofits with listeners.
About the Host
Chris Spangle is currently the Digital Director for the BOB & TOM Show and current host of Now Hear This. After beginning his career as the producer of Abdul in the Morning, he went on to serve as the Executive Director of the Libertarian Party of Indiana. He is also a podcast host and producer of shows like We Are Libertarians, Leaders and Legends with Robert Vane, and The Patdown with Ms. Pat. He is passionate about helping to amplify the work of local nonprofits.
Interested in Discussing Your Charity?
To contact us with information or interview requests, please email Gabby Espino at GabrielaEspino@iheartmedia.com or call her at 317-475-7407.
Learn more about your ad choices. Visit megaphone.fm/adchoices